gas safe certificate
Obtain Your Gas Safe Certificate in Hammersmith: Ensuring Safety with Hammersmith Gas Engineers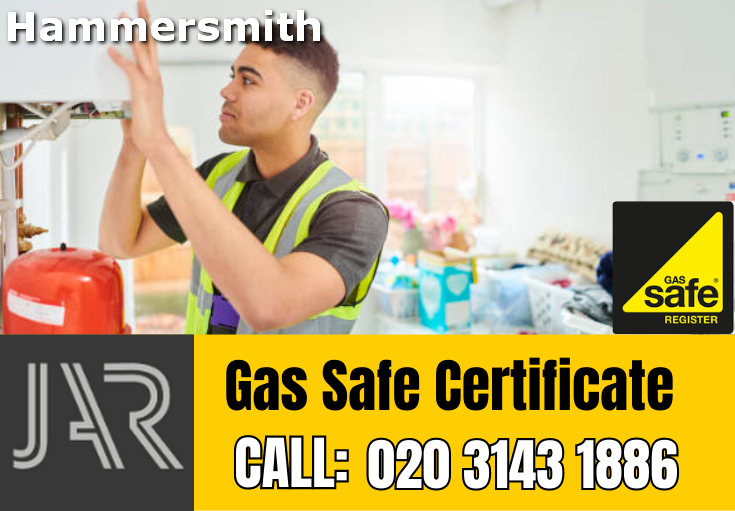 Your Guide to Securing a Gas Safe Certificate in Hammersmith with Hammersmith Gas Engineers
Trusting the Experts
At Hammersmith Gas Engineers, we understand that maintaining the safety and efficiency of your gas appliances is paramount. That's why we offer comprehensive services to help you secure your Gas Safe Certificate in Hammersmith. Our team of experienced, licensed gas engineers are trained to the highest standards and are adept at handling all types of gas appliances, ensuring that they are functioning safely and efficiently.
Importance of Gas Safe Certificate
In a world increasingly concerned about safety and efficiency, possessing a Gas Safe Certificate is essential. It serves as proof that your gas appliances have been inspected and deemed safe and efficient by a qualified Gas Safe registered engineer. This certificate is not just a legal requirement for landlords but is a mark of assurance for homeowners and businesses, ensuring that their gas appliances are not posing any risks.
We Make The Process Easy
Securing a Gas Safe Certificate with us is simple and hassle-free. Once you contact us, we'll arrange for a visit by one of our registered engineers at a time that suits you. Our engineer will thoroughly inspect your gas appliances, checking for leaks and assessing their efficiency and safety. We ensure that each examination is thorough and meticulous, leaving no stone unturned.
Expertise Across Appliances
Whether it's your boiler, cooker, or any other gas appliance, our engineers are equipped to handle them all. We're familiar with all major brands and have extensive experience in dealing with different models. This diverse expertise allows us to accurately evaluate your appliances, regardless of their make or model.
Transparent and Honest Service
At Hammersmith Gas Engineers, we value honesty and transparency above all else. Once the inspection is complete, our engineer will discuss the results with you, explaining what checks were carried out and why. If there are any issues, we'll explain them in detail and advise on the best course of action. There won't be any technical jargon or complicated terms - just clear, straightforward information.
Prompt Delivery of Certificate
Once your appliances pass the inspection, we'll promptly issue your Gas Safe Certificate. We understand the importance of this document and make sure that it reaches you without delay. You can rely on us to handle this process swiftly and professionally.
Why Choose Hammersmith Gas Engineers
Experience and Expertise: With years of experience under our belt, we've built a reputation for offering reliable and professional gas services in Hammersmith. Our engineers are Gas Safe registered, ensuring they have the necessary skills and knowledge to handle your appliances.
Comprehensive Services: From the initial inspection to the issuance of the Gas Safe Certificate, we handle it all. We aim to provide a seamless and stress-free experience for our clients.
Customer Satisfaction: We take immense pride in our high levels of customer satisfaction. We're not just about doing a job; we're about creating long-term relationships based on trust and satisfaction.
24/7 Availability: We understand that your safety can't wait, which is why our services are available round the clock. No matter when you need us, we'll be there.
Getting your Gas Safe Certificate shouldn't be a struggle. At Hammersmith Gas Engineers, we aim to make it a simple, straightforward process. So why wait? Get in touch with us today and ensure the safety and efficiency of your gas appliances.
In the world of gas appliances, trust the experts. Trust Hammersmith Gas Engineers.
Our Detailed Inspection Process
One of the reasons Hammersmith Gas Engineers stands out is because of our meticulous inspection process. When we arrive to inspect your gas appliances, we do more than a superficial check. Our comprehensive inspection involves several steps:
Visual Inspection: First, we start with a visual inspection of your appliances. This includes checking for signs of wear and tear, potential gas leaks, and improper ventilation.
Operational Checks: Next, we perform operational checks. This involves turning on the appliance to see how it functions, whether it's working optimally and safely.
Gas Rate and Burner Pressure Checks: We then check the gas rate and burner pressure against the manufacturer's guidelines to ensure they are correct. This step is crucial as incorrect burner pressure or gas rate could lead to dangerous conditions.
Flue Test: After that, we carry out a flue test to ensure that the waste gases are being properly expelled from your property.
Safety Device Checks: Lastly, we check all safety devices to ensure they are functioning correctly, providing an additional layer of safety.
By conducting these thorough checks, we ensure that all components of your gas appliances are functioning safely and effectively.
Staying Up-to-Date with Regulations
With the landscape of safety regulations continually changing, it's crucial to stay updated. At Hammersmith Gas Engineers, we consistently keep abreast of the latest rules and regulations regarding gas safety. Our engineers regularly undergo training to stay updated with the latest safety standards, ensuring that your gas appliances comply with all current regulations.
Landlord Gas Safety Certificates
If you're a landlord, it's your legal responsibility to obtain a Gas Safe Certificate every year for each property you rent out. This can be a daunting task, especially if you have multiple properties. Hammersmith Gas Engineers are here to make this task easier for you. We offer dedicated services for landlords, helping you stay on top of your responsibilities and ensuring your properties are compliant with gas safety regulations.
In Case of an Emergency
Gas appliances can sometimes break down or malfunction, posing a risk to your safety. In such instances, you need immediate assistance. At Hammersmith Gas Engineers, we offer emergency services to provide prompt assistance when you need it most. We're just a call away and ready to provide swift, effective solutions.
Securing your Gas Safe Certificate with Hammersmith Gas Engineers is more than just fulfilling a legal requirement - it's about ensuring the safety of your home or business. So, don't compromise on safety. Reach out to us today to schedule an inspection. Remember, when it comes to gas safety, it's always better to be safe than sorry.
FAQs:
Q: What is a Gas Safe Certificate?
A Gas Safe Certificate is a document that certifies that all gas appliances in a property are safe to use. It's a legal requirement for landlords and businesses.
Q: How often do I need to get a Gas Safe Certificate?
You need to get a Gas Safe Certificate every year. Regular inspections ensure the continued safety of your gas appliances.
Q: What does the inspection process involve?
Our inspection process includes a visual inspection, operational checks, gas rate and burner pressure checks, flue tests, and safety device checks.
Q: What happens if there's an emergency with my gas appliances?
If there's an emergency, you can call Hammersmith Gas Engineers for prompt assistance. We provide swift, effective solutions to keep you safe.
Q: How do Hammersmith Gas Engineers stay updated with gas safety regulations?
Our engineers regularly undergo training to stay updated with the latest safety standards, ensuring that your gas appliances comply with all current regulations.