emergency boiler repairs services
Your Go-To Solution for Emergency Boiler Repairs in Hammersmith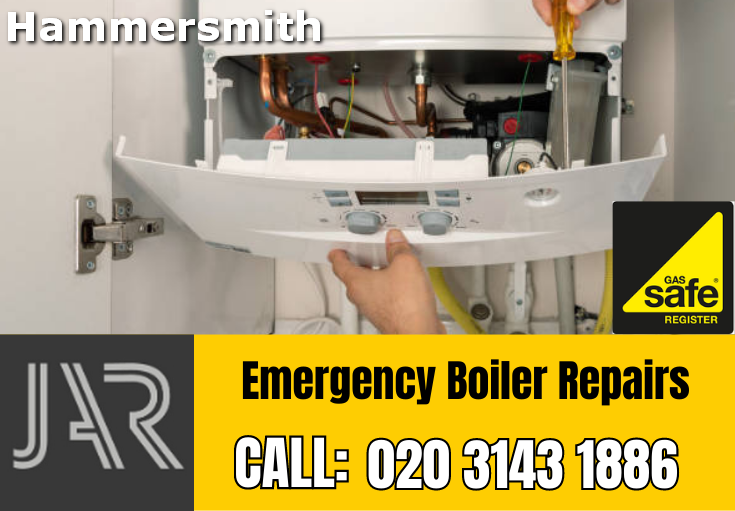 Emergency Boiler Repairs in Hammersmith: Why Choose Hammersmith Gas Engineers?
Emergency boiler repairs can be a nightmare, especially when they occur at the least opportune moments. In such situations, you need a reliable partner, like Hammersmith Gas Engineers, who can promptly respond to your distress call and restore your boiler to perfect working condition. Here's why choosing us is the smartest decision you can make when faced with a boiler emergency.
Why Emergency Boiler Repairs Are Critical in Hammersmith, W6
A faulty boiler not only disrupts your comfort but can also pose serious health and safety risks. Gas leaks, carbon monoxide emission, and boiler explosions are among the potential hazards. This underlines the necessity for immediate professional intervention when your boiler malfunctions. Delayed repairs can escalate the problem, leading to more costly damage or even necessitating a complete boiler replacement.
Our Quick Response Time
We understand the urgent nature of boiler emergencies. Our team is always on standby to swiftly respond to your call, regardless of the time or day. Our speedy response ensures that the disruption to your routine is minimal and any safety risks are quickly neutralized.
Our Expertise in Boiler Repairs
Our team consists of highly trained and experienced engineers who can handle any boiler model or make. Whether your boiler is old or the latest model, our engineers are skilled in diagnosing and fixing the problem. We carry out all types of emergency boiler repairs, including leaks, ignition problems, erratic temperature, and total boiler failure.
Our Commitment to Safety
At Hammersmith Gas Engineers, we prioritize your safety. All our engineers are Gas Safe registered, indicating that they meet the required competence standards to work safely and legally on gas appliances. We adhere to strict safety protocols while repairing your boiler to ensure your home and family are safe.
We Are Fully Equipped
Our engineers come with all the necessary tools and parts needed to carry out the repair. This eliminates the need for multiple visits, allowing us to complete the repair in a single visit in most cases.
Our Transparent Pricing
We provide a detailed quote before we start the work, so there are no hidden surprises. Our pricing is competitive, and we aim to offer the best value for your money.
After Service Support
Our service doesn't end with the repair. We provide after-service support to ensure your boiler continues to operate efficiently. We can offer maintenance tips and schedule regular service checks to prevent future emergencies.
Boiler Repair and Beyond
While our core service is boiler repair, we also provide a range of other services, including boiler installation, boiler servicing, gas safety checks, and more. This makes us a one-stop-shop for all your boiler-related needs.
In conclusion, for swift, professional, and reliable emergency boiler repairs in Hammersmith, Hammersmith Gas Engineers is your go-to service provider. Our commitment to excellent customer service, quality workmanship, and fair pricing make us the ideal choice. Contact us today for any boiler emergency and let us restore your comfort and peace of mind.
In the face of a boiler emergency, don't panic. Just call Hammersmith Gas Engineers. Your safety and comfort are our top priority.
Trusted by Hammersmith Community
For years, we have been a trusted choice for emergency boiler repairs among the Hammersmith community. Our strong reputation is built on our consistent delivery of high-quality service and outstanding customer satisfaction. We take pride in our high percentage of repeat business and customer referrals, which are testaments to our commitment to excellence.
24/7 Availability
We understand that boiler emergencies don't stick to a 9-to-5 schedule, which is why we don't either. Our services are available around the clock, ensuring you can always count on us. Whether it's a weekend, a public holiday, or the middle of the night, we're ready to serve you. We know how distressing a sudden boiler breakdown can be, especially in the cold winter months, and we're dedicated to getting your boiler back up and running as soon as possible.
The Latest Equipment and Techniques
We use the latest equipment and techniques to diagnose and repair boiler faults quickly and efficiently. Our vans are fully stocked with common boiler parts to ensure we can fix most issues on the spot. This emphasis on technology and efficiency means we can offer you fast and reliable service, minimizing the disruption to your life.
Warranty on Repairs
At Hammersmith Gas Engineers, we stand behind the quality of our work. All our boiler repairs come with a warranty for your peace of mind. You can rest easy knowing that if the same issue recurs within the warranty period, we'll fix it at no additional cost to you.
Emergency Advice and Assistance
Even before we get to your location, we're there for you. Once you contact us, we provide immediate advice over the phone to ensure your safety and limit any potential damage. Depending on the issue, we may guide you on how to shut off the gas supply, drain your heating system, or isolate the faulty boiler.
In an emergency, you need a service provider you can trust. With Hammersmith Gas Engineers, you get more than just a quick fix. You get a partner who values your safety and comfort as much as you do. A team that is always ready to go the extra mile to provide exceptional service.
We're not just about fixing your boiler today; we're about ensuring you have a reliable and efficient heating system for the future. That's the Hammersmith Gas Engineers difference. Contact us today and let us take care of all your emergency boiler repair needs in Hammersmith. Don't let a boiler emergency get you down – with us on your side, you'll have your heat back in no time.
FAQ:
How quickly can you respond to a boiler emergency in Hammersmith? We offer 24/7 emergency boiler repair services and have a quick response time. We aim to get your boiler back up and running as soon as possible.

Are your engineers qualified to carry out emergency boiler repairs? Yes, all our engineers are Gas Safe registered and trained to handle all boiler makes and models.

How much will an emergency boiler repair cost? The cost of repair will depend on the issue at hand. However, we provide a detailed quote before beginning work, ensuring no hidden costs.

Do you offer a warranty on your repairs? Yes, all our boiler repairs come with a warranty. If the same issue recurs within the warranty period, we'll fix it at no additional cost to you.

Do you repair all types of boilers? Yes, our engineers are experienced and trained to handle all types of boilers, including combi boilers, system boilers, and conventional boilers.

What areas do you cover? We provide emergency boiler repair services throughout Hammersmith and the surrounding areas.

What other services do you provide? Aside from emergency boiler repairs, we also offer boiler installation, servicing, gas safety checks, and more. We're a one-stop-shop for all your boiler needs.

So, the next time you're faced with a boiler emergency, remember there's one name to trust – Hammersmith Gas Engineers. With us, you're not just getting a service; you're getting a partner who will be there for you when you need them most.

Call Hammersmith Gas Engineers today and experience the difference of a professional, dedicated, and customer-focused boiler repair service.

Why Choose Hammersmith Gas Engineers?

Choosing a service provider during a boiler emergency can be a daunting task. But with Hammersmith Gas Engineers, the decision is simple. Our commitment to providing high-quality, reliable, and efficient service sets us apart from the rest. Our team of experienced and qualified Gas Safe registered engineers ensure you get the best service when you need it most.

Remember, boiler emergencies are not just an inconvenience; they can also pose potential risks if not handled correctly. With us, you get a team that not only understands this but also has the training, experience, and dedication to handle your boiler emergency professionally and safely.