boiler repair services
Boiler Repair Hammersmith: Reliable, Professional Service by Hammersmith Gas Engineers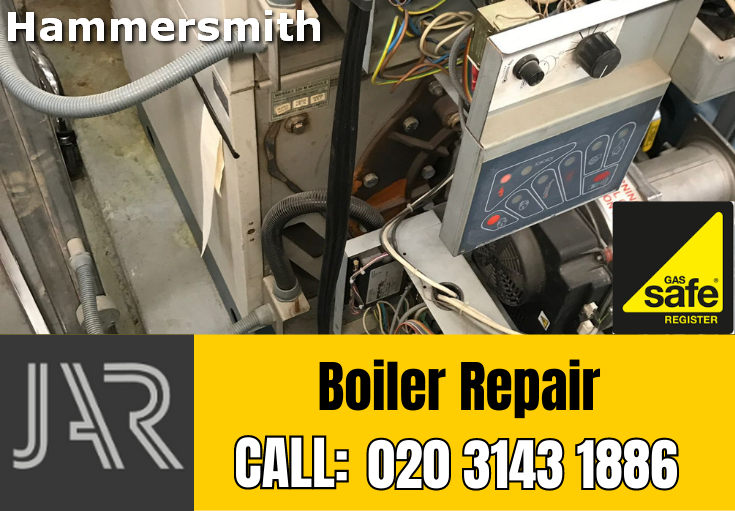 Experienced Boiler Repair in Hammersmith by Hammersmith Gas Engineers
There's nothing quite as daunting as experiencing a boiler breakdown, especially during a cold winter's day. At Hammersmith Gas Engineers, we understand this, and it's why we've dedicated ourselves to providing efficient, reliable, and cost-effective boiler repair services in Hammersmith. We are just a phone call away, ready to restore comfort to your home or business.
Why Boiler Repair is Crucial
Boilers are pivotal in ensuring the smooth running of your home, especially during those chilly months. They provide you with hot water and keep your home comfortably warm. However, like any other equipment, boilers are susceptible to wear and tear, causing them to malfunction or break down. Regular boiler servicing and prompt repairs can help prevent small issues from becoming expensive problems.
Why Choose Hammersmith Gas Engineers for Your Boiler Repair
Prompt Response: We understand the urgency of boiler repairs, and we act swiftly to make sure we restore normalcy to your home as soon as possible.

Experienced Team: Our team is comprised of licensed and insured professionals who have years of experience in handling a wide range of boiler issues.

24/7 Availability: We know that boiler emergencies can occur at any time, and that's why we offer our services round the clock.

Excellent Customer Service: Our team doesn't just provide boiler repair services; we offer exceptional customer service. We ensure we treat our customers with utmost respect, explaining every process and giving them honest advice.

Guaranteed Satisfaction: At Hammersmith Gas Engineers, we stand by the quality of our work. We don't consider our job done until you are fully satisfied.
Services We Offer
Aside from boiler repair, we also provide an array of services to meet all your heating needs. Some of these services include:
Boiler Servicing & Maintenance: Regular servicing ensures your boiler is working at its optimal capacity and prevents future breakdowns.

Boiler Installation: We also offer boiler installation services. Our team can advise you on the best boiler that suits your home and your needs.

Gas Safety Inspection: Safety is paramount when dealing with boilers. We provide comprehensive gas safety inspection to ensure your boiler meets all safety standards.

Emergency Plumbing Services: In case of any plumbing emergencies related to your boiler or heating system, you can count on us to deliver a quick and effective solution.
Call Hammersmith Gas Engineers Today
When it comes to boiler repair in Hammersmith, we are the professionals you can trust. We are committed to providing top-notch services that exceed our customers' expectations. If you need boiler repair services, don't hesitate to reach out to us. Call Hammersmith Gas Engineers today and let us handle all your boiler needs.
Contact us now and experience why we are the best boiler repair company in Hammersmith.
At Hammersmith Gas Engineers, your comfort is our priority!
Efficiency and Expertise
Every boiler system is unique, and at Hammersmith Gas Engineers, we have the expertise to tackle even the most complex boiler issues. Our technicians are well-versed in handling all makes and models of boilers. We have gained a deep understanding of the intricate workings of these systems, allowing us to carry out repairs with high efficiency. We believe in getting the job done right the first time, saving you time and potential future expenses.
Routine Maintenance and Emergency Repair
Routine boiler maintenance can often prevent the need for sudden, costly repairs. As part of our boiler repair services in Hammersmith, we offer regular maintenance checks to keep your system in optimal condition. Regular servicing can significantly enhance the longevity of your boiler, ensuring that it provides efficient service for many years.
However, we understand that emergency situations can arise, and in these instances, you need a service you can rely on. That's where we come in. At Hammersmith Gas Engineers, our services are available 24/7, providing you with the peace of mind that help is just a phone call away.
Safety First
Your safety is our primary concern. A malfunctioning boiler can pose serious safety hazards, such as gas leaks or carbon monoxide poisoning. Our team of Gas Safe registered engineers ensures that these risks are minimized. We conduct thorough safety checks alongside our repair services to ensure your boiler is safe to use.
Hammersmith Gas Engineers is your go-to solution for boiler repairs in Hammersmith. With our commitment to quality, swift response times, and outstanding customer service, we make the process as stress-free as possible. Our experienced and dedicated team is ready to assist with all your boiler repair needs, ensuring your home remains warm and comfortable all year round.
Remember, professional boiler repair is not just about addressing the issue at hand, but also preventing future problems. So, if you need boiler repair in Hammersmith, don't hesitate to contact us. Your satisfaction is our mission, and we won't stop until we've accomplished that.
FAQ:
What boiler brands do you service?
At Hammersmith Gas Engineers, we service a wide range of boiler brands, including Vaillant, Baxi, Worcester, Potterton, and Ideal, among others.
How long does a boiler repair take?
The duration of a boiler repair varies depending on the complexity of the issue. Our team always strives to provide efficient and timely service.
Can I avoid boiler repairs?
Regular boiler maintenance can significantly reduce the need for repairs. However, if an issue does arise, it's important to address it immediately to prevent further damage.
Why should I choose Hammersmith Gas Engineers for boiler repair in Hammersmith?
We are dedicated to providing our clients with high-quality services. Our team consists of licensed and insured professionals with extensive experience. We are available round the clock, offering exceptional customer service and guaranteed satisfaction.