gas cooker fitters
Reliable Gas Cooker Fittings in Hammersmith: Why Choose Hammersmith Gas Engineers for Your Needs?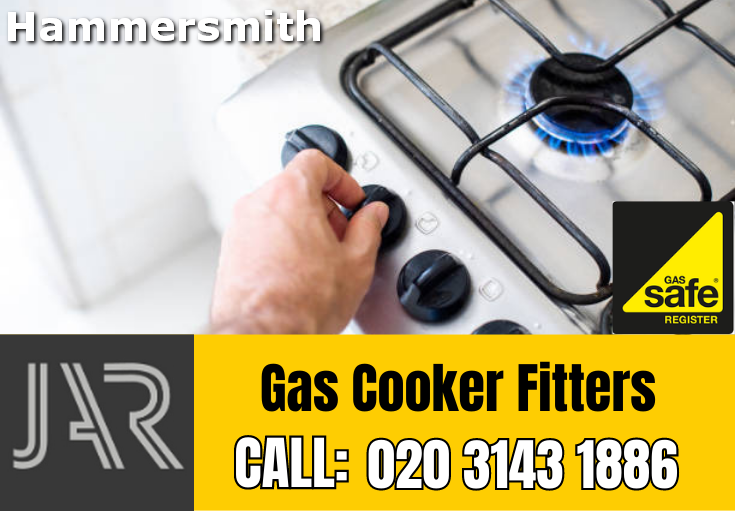 Unmatched Gas Cooker Installation and Service in Hammersmith, W6
Getting a gas cooker installed in your kitchen is not just about purchasing the best brand on the market; it involves professional installation to ensure its efficient operation. At Hammersmith Gas Engineers, we understand the importance of proper gas cooker installation, which is why we provide top-tier service in Hammersmith. This is your ultimate guide to understanding the crucial aspects of gas cooker fitting and why you need to call our team at Hammersmith Gas Engineers for help.
Why You Need Professional Gas Cooker Installation in Hammersmith
When installing a gas cooker, safety is paramount. Trying to fit a gas cooker without professional help can expose you and your family to risks such as gas leaks, which can lead to serious harm. Our team of experts is fully trained and certified to carry out safe and effective gas cooker installations in compliance with UK safety standards.
The Importance of Using a Certified Gas Engineer
Gas appliances are complex and should only be installed by a certified Gas Safe engineer. All our engineers are registered with the Gas Safe Register, meaning they have the necessary training and competence to ensure the safety of your gas installation. They will also provide a Gas Safety Certificate after the installation, giving you peace of mind knowing that your cooker is safely installed.
Our Gas Cooker Installation Service Hammersmith, W6
Our commitment to delivering exceptional service goes beyond just fitting your gas cooker. We will also carry out a full safety check, ensure that your cooker is operating correctly, and give you essential advice on how to use and maintain it. Whether you've got a freestanding cooker, a built-in oven, or a range cooker, you can rely on us for professional installation.
Why Choose Hammersmith Gas Engineers?
Professional Expertise: With our extensive experience in the field, we are well-versed in handling different types of gas cookers from various brands. Our team of professionals is adept at tackling any challenges that might arise during the installation process.
Customer-Oriented Service: At Hammersmith Gas Engineers, we believe in putting our customers first. We strive to offer a hassle-free and prompt service, ensuring that your kitchen is back to functioning normally in the shortest time possible.
Safety: Our priority is your safety. Our engineers conduct a comprehensive safety check following the installation, guaranteeing that your new gas cooker is not only functioning efficiently but also safely.
Competitive Pricing: We believe that high-quality service shouldn't come at an exorbitant price. Our pricing model is transparent, competitive, and there are no hidden charges.
Our expertise in gas cooker installations in Hammersmith is second to none. With Hammersmith Gas Engineers, you can expect excellent customer service, professional installations, and most importantly, peace of mind that your home is safe. Get in touch with us today to schedule an appointment.
Additional Services We Offer
At Hammersmith Gas Engineers, our commitment to our clients extends beyond just gas cooker installations. We provide a suite of services to ensure your gas appliances are safe and efficient.
Gas Cooker Servicing and Repairs
Even after proper installation, regular servicing of your gas cooker is essential to maintain its efficiency and longevity. Our team is skilled in conducting thorough checks and routine maintenance, ensuring your appliance remains in top shape. If your gas cooker develops a fault, our engineers are just a call away to provide expert repairs.
Emergency Services
Gas emergencies can occur at the most inconvenient times. That's why we provide 24/7 emergency services in Hammersmith. Whether it's a gas leak or a malfunctioning appliance, our engineers are always ready to respond swiftly to ensure your home is safe.
Gas Safety Checks and Certificates
The safety of our customers is our utmost priority. We offer comprehensive gas safety checks for landlords and homeowners to ensure all gas appliances are functioning correctly and safely. Once the check is complete, we'll provide you with a Gas Safe Certificate as proof of your appliances' safety compliance.
Why Our Clients Trust Us
Our reputation as a trusted gas installation service in Hammersmith is built on years of delivering reliable and efficient services. We're proud to have a growing number of satisfied clients who trust us for our professionalism, transparency, and commitment to safety.
Installing a gas cooker might seem straightforward, but it's a task best left to the experts. At Hammersmith Gas Engineers, we bring our experience, expertise, and commitment to safety to ensure your gas cooker installation is seamless and safe.
So, if you are in Hammersmith and in need of a gas cooker installation, servicing, or emergency repairs, Hammersmith Gas Engineers is the right choice. Give us a call today and experience unrivaled professionalism and dedicated customer service.
FAQs
Are your engineers Gas Safe registered?
Yes, all our engineers are registered with the Gas Safe Register and have undergone the necessary training to install gas cookers safely and efficiently.
Do you offer services for different brands of gas cookers?
Yes, our team is equipped to handle a wide range of gas cooker brands available in the UK market.
How quickly can you install my new gas cooker?
We aim to provide prompt service while ensuring the highest safety standards. The installation process duration can vary depending on the specific requirements of your kitchen and the type of cooker.
What safety measures do you take during installation?
Our engineers carry out a comprehensive safety check following the installation, ensuring that your new gas cooker is operating correctly and safely.
How can I schedule an appointment?
To schedule an appointment, you can get in touch with us via our contact information available on our website or give us a call. Our customer service team is ready to assist you.