annual boiler servicing
Secure Your Comfort With Hammersmith Gas Engineers Premium Annual Boiler Servicing in Hammersmith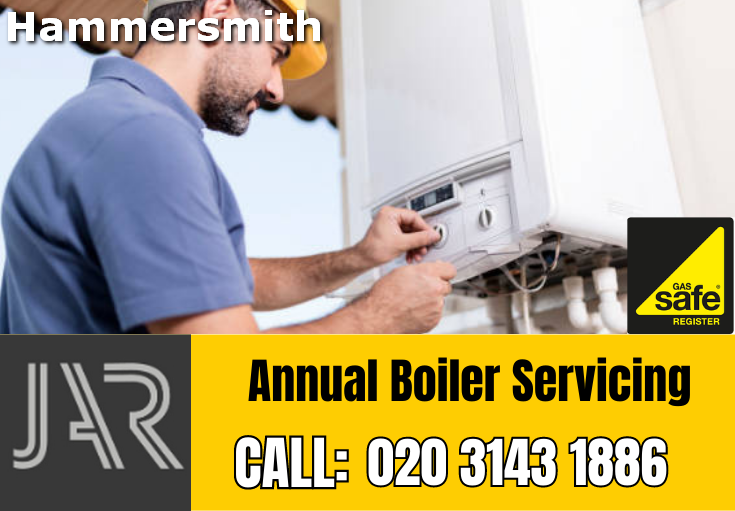 Annual Boiler Servicing: Maximising Efficiency and Ensuring Safety
At Hammersmith Gas Engineers, we cannot stress enough the importance of regular, annual boiler servicing. Not only is this essential for maintaining your boiler's efficiency, but it also significantly contributes to your safety and that of your loved ones.
The Importance of Annual Boiler Servicing in Hammersmith, W6
Regular maintenance is the key to a long-lasting, efficient heating system. As with any machine, boilers can deteriorate over time, affecting their performance and safety. Annual boiler servicing ensures that your system continues to operate optimally while also detecting any potential issues before they become serious problems.
Here are some reasons why annual boiler servicing is crucial:
Ensure Efficient Operation: Regular servicing ensures that your boiler runs efficiently. A well-maintained boiler uses less fuel, saving you money on energy bills.

Enhance Longevity: Regular maintenance can extend the life of your boiler. It reduces the chances of breakdowns and the need for expensive repairs or replacement.

Maintain Safety: A faulty boiler can be a safety hazard. It can leak carbon monoxide, a colourless, odourless gas that can be fatal. A yearly service ensures that your boiler is safe and operating correctly.
Our Comprehensive Annual Boiler Servicing in Hammersmith
At Hammersmith Gas Engineers, we provide a comprehensive annual boiler servicing package designed to keep your boiler running smoothly and efficiently.
Complete Inspection: Our expert technicians thoroughly inspect your boiler and its components to identify any signs of wear and tear or potential issues.

Cleaning and Adjustment: We clean your boiler to remove any dust or debris that may have accumulated over time, which can impact the efficiency of your system. We also adjust your boiler's settings to ensure it's running at its optimal performance.

Safety Checks: Our team conducts rigorous safety checks, including a carbon monoxide test, to ensure that your boiler is safe to use.

Report and Advice: After the service, we provide a detailed report outlining our findings. We also offer professional advice on maintaining your boiler and improving its efficiency.
Why Choose Hammersmith Gas Engineers for Your Annual Boiler Servicing?
We understand that you have various options when it comes to boiler servicing in Hammersmith. So, why should you choose us?
Expert Technicians: Our team of highly trained and experienced technicians ensures that your boiler service is done correctly and thoroughly.

Fast and Efficient Service: We value your time. Our technicians work quickly without compromising on the quality of the service.

Transparent Pricing: We believe in transparent pricing. With us, you won't have any hidden charges or unexpected costs.

Top-notch Customer Service: We pride ourselves on delivering exceptional customer service. Our friendly and knowledgeable team is always ready to answer your questions and provide you with the information you need.
Don't Wait, Book Your Annual Boiler Servicing Today
Boiler maintenance is something that should never be overlooked. At Hammersmith Gas Engineers, we offer high-quality annual boiler servicing to help you maintain the efficiency and safety of your boiler. Don't wait for a breakdown or a costly repair. Book your annual boiler service with us today and ensure the smooth operation of your heating system for years to come.
FAQs:
Why is an annual boiler service necessary?
Annual boiler service is crucial to maintain the efficiency of your boiler, prolong its life, prevent frequent breakdowns, and ensure the safety of your home.
What does an annual boiler service include?
Our annual boiler service includes an initial check, internal checks, flue check, gas pressure check, cleaning, and a final operation check.
What are the risks of neglecting annual boiler servicing?
Neglecting annual boiler service can lead to decreased boiler efficiency, frequent breakdowns, shortened lifespan, and potential safety risks.
Why choose Hammersmith Gas Engineers for annual boiler servicing?
Hammersmith Gas Engineers offer expert, thorough, and reliable boiler servicing. Our team of licensed professionals ensure your boiler remains in its best condition, ensuring safety and efficiency.