gas cooker fitters
Reliable Gas Oven Fittings in Hammersmith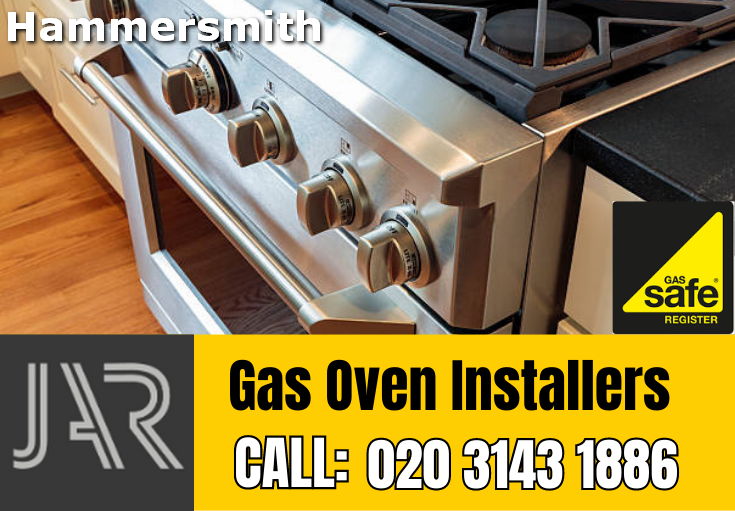 Professional Gas Oven Installation in Hammersmith, W6
Are you in need of a Gas Oven Installer in Hammersmith? If so, look no further than Hammersmith Gas Engineers. With our highly skilled team of licensed, bonded, and insured professionals, we are poised to offer top-notch installation services. Here's why we are your best choice for this crucial task.
Your Safety is Our Priority
Installing a gas oven is not a task to take lightly. It involves dealing with gas lines, which, if mishandled, can lead to significant dangers such as gas leaks and explosions. As Hammersmith Gas Engineers, we take your safety seriously. Our team is thoroughly trained and licensed to work with gas appliances. We adhere strictly to the safety regulations outlined by the Gas Safe Register, ensuring that every job we undertake prioritizes your safety.
Quality and Precision in Every Installation
The quality of our workmanship is second to none. When we install your gas oven, we pay attention to every detail, ensuring everything is done correctly. We understand that a well-installed oven will not only work efficiently but also last longer. Our team has been trained to install various oven brands, from Beko, Zanussi, and Bosch, to Samsung, LG, and many others. With our service, you're assured of a perfectly fitted oven that will serve you for years to come.
Customer Service Like No Other
We are not just about getting the job done; we strive to provide an exceptional customer experience from start to finish. Our team is courteous, respectful, and always ready to answer your questions. We will walk you through the entire process, keeping you informed and making sure you understand each step of the installation. After the job, we leave your space as clean as we found it - no mess left behind.
Reliable Gas Oven Installers in Hammersmith
We understand that you need reliable service, especially when dealing with gas appliances. That's why our team is always punctual and ready to work. We respect your time and ensure that we deliver our services within the agreed timeframe. Our reputation in Hammersmith and the surrounding areas speaks for itself. We are known for our dependability and commitment to providing superior gas installation services.
We're Personable & Friendly
We believe in establishing lasting relationships with our clients. When you choose us as your Gas Oven Installer in Hammersmith, you're not just a customer; you're part of the Hammersmith Gas Engineers family. Our team is personable and friendly, making the entire process pleasant and stress-free.
Choosing the right Gas Oven Installer in Hammersmith can make all the difference in the efficiency and lifespan of your appliance. At Hammersmith Gas Engineers, we take pride in providing superior installation services. Our licensed professionals, exceptional customer service, and high-quality workmanship make us the go-to choice for gas oven installations. Don't compromise your safety and the performance of your oven. Call us today and let us give you the quality service you deserve.
Our Installation Process
At Hammersmith Gas Engineers, we follow a systematic and thorough approach to ensure your gas oven is installed correctly. Here is what you can expect when you choose us as your Gas Oven Installer in Hammersmith:
Consultation and Site Assessment: Our process begins with a consultation to understand your needs. We then conduct a site assessment to evaluate the installation area and plan the job properly.

Professional Installation: Our expert engineers will arrive with all the necessary tools and equipment for the job. They will disconnect any existing appliance, if necessary, and proceed with the careful installation of your new gas oven.

Safety Checks: Post-installation, we conduct a series of checks to ensure the gas oven is working correctly and safely. We test all functions and check for any gas leaks.

Demonstration and Guidance: Before we leave, we'll demonstrate how to use your new oven and provide guidance on its maintenance and safe usage. We believe in empowering our customers with knowledge that ensures the longevity of their appliances.

Aftercare Support: Our relationship with our customers doesn't end after the installation. We provide excellent aftercare support and are always on call for any questions or issues you may have.
Comprehensive Gas Services
Beyond gas oven installation, we offer a range of services to cater to all your gas needs. These include:
Boiler Installation: We provide professional boiler installation services, ensuring you have hot water when you need it.

Gas Cooker Fitting: If you're upgrading your kitchen or moving to a new home, we can professionally install your gas cooker.

Gas Safe Certificates: As Gas Safe registered engineers, we can issue Gas Safe certificates after inspecting and verifying the safety and efficiency of your gas appliances.

Emergency Repairs: In case of a gas leak or breakdown, our emergency repair team is always ready to help, ensuring your home remains safe and comfortable.
Partner with Us Today
At Hammersmith Gas Engineers, we believe in providing more than just a service. We strive to offer an experience that gives you peace of mind knowing that your gas appliances are in capable and experienced hands. When you need a Gas Oven Installer in Hammersmith, don't settle for anything less than the best. Contact us today to schedule your gas oven installation.
FAQs
Are Hammersmith Gas Engineers licensed and insured? Yes, our team is fully licensed, bonded, and insured, guaranteeing a worry-free installation process.

What brands of gas ovens can Hammersmith Gas Engineers install? We are trained to install a variety of oven brands including, but not limited to, Beko, Zanussi, Bosch, Samsung, and LG.

What measures do Hammersmith Gas Engineers take to ensure safety during installation? Our team strictly adheres to the safety regulations outlined by the Gas Safe Register. We take every precaution to ensure there are no gas leaks during or after the installation process.

Do Hammersmith Gas Engineers offer services beyond installation? Yes, we offer a comprehensive range of gas appliance services including repairs, maintenance, and gas safety checks.

How can I schedule an appointment with Hammersmith Gas Engineers? Simply give us a call or fill out the contact form on our website to schedule your appointment.