gas leak detection services
Professional Gas Leak Detection in Hammersmith: Choose Hammersmith Gas Engineers for Safe and Reliable Services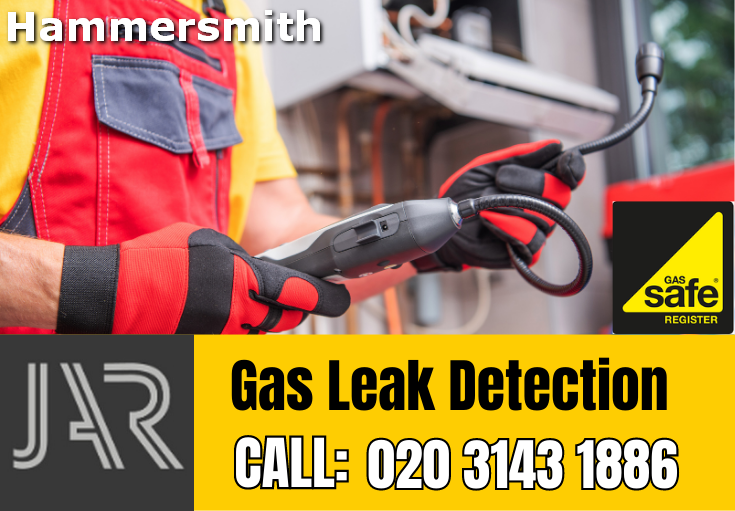 Gas Leak Detection Hammersmith: The Safety Measure You Should Not Ignore
Hammersmith Gas Engineers is a company with a mission: your safety is our top priority. We understand the potentially disastrous consequences of a gas leak, and that's why we offer a reliable and prompt gas leak detection service in Hammersmith. Our team is trained and skilled in the latest gas leak detection techniques to ensure your safety at all times.
Why is Gas Leak Detection Important?
Gas leaks pose a significant risk to properties, environment, and, most importantly, human lives. It's often a silent problem, making it even more dangerous. That's why regular inspections and prompt detection of gas leaks are crucial. They prevent potential property damage, health problems, and even explosions. It's why we urge every homeowner in Hammersmith to prioritize gas leak detection.
Our Expert Gas Leak Detection Services in Hammersmith
At Hammersmith Gas Engineers, we have a team of highly trained engineers proficient in detecting gas leaks. They are equipped with the latest technology to accurately locate any leak, no matter how small, ensuring nothing goes unnoticed.
Advanced Technology and Skilled Engineers
In the hands of our skilled engineers, the sophisticated gas leak detection equipment is highly efficient. Our team understands the critical nature of a gas leak, so they are trained to act swiftly and perform under pressure. We offer round-the-clock services, because we know emergencies can occur at any time.
Prevention is Always Better
Regular gas inspections can help prevent leaks from occurring in the first place. We can provide these inspections, checking all your appliances and piping to ensure there are no problems.
Why Choose Hammersmith Gas Engineers?
The answer is simple: experience, expertise, and a dedication to your safety. Our team is made up of experienced gas engineers who are Gas Safe registered. We have served numerous households and businesses across Hammersmith, earning us an excellent reputation.
Swift and Decisive Action
At Hammersmith Gas Engineers, we don't take chances when it comes to gas leaks. As soon as we confirm a leak, our engineers will take immediate action to fix the problem. We will also provide you with expert advice on preventing such incidents in the future.
Affordability without Compromising Quality
While we provide top-quality services, we also believe in fair and affordable pricing. We ensure you get the best possible service without breaking the bank.
Gas Leak Detection is a service that no home or business can afford to ignore. Our Hammersmith Gas Engineers are at your service, providing swift, effective, and reliable gas leak detection in Hammersmith. Remember, your safety is our top priority, and we're only a call away.
For all your gas leak detection needs, trust only the best - Hammersmith Gas Engineers. Because when it comes to your safety, you deserve nothing less. Call us today.
What Sets Us Apart in Gas Leak Detection
​ ​
There's more to Hammersmith Gas Engineers than our highly trained staff and advanced technology. Our commitment to exceptional customer service sets us apart in the industry. From the moment you get in touch with us to the completion of the job, you can expect professional, friendly, and helpful service.
Helping You Understand Your Gas ​Systems
Our gas engineers are more than just workers. They are educators. Our team doesn't just do the job; we also help you understand your gas systems. By explaining how your gas appliances work, the common signs of gas leaks, and what you can do to prevent them, we empower you with knowledge.
Efficient and Safe Procedures
Efficiency is vital when dealing with gas leaks. At Hammersmith Gas Engineers, we have honed our procedures to ensure that we work efficiently without ever compromising safety. We are fully insured, giving you peace of mind that we've got you covered.
Local Hammersmith Company – We Know Your Area
Being a local company in Hammersmith, we are familiar with the layout of the area, the common types of homes and businesses, and the typical gas systems in place. This familiarity enables us to provide even more effective service, as we have a solid understanding of the local context in which we are working.
Gas Safe Registered
Our engineers are not just experienced, but they're also Gas Safe registered. ​This certification is a guarantee that they have been tested and proven to work safely and competently with gas. When you hire Hammersmith Gas Engineers, you're hiring qualified professionals.
The Importance of Quick Response
When it comes to gas leaks, time is of the essence. The sooner a gas leak is detected and repaired, the safer your home or business will be. That's why we prioritise quick response times. Our 24/7 availability means that we can be there when you need us most, day or night.
Always Ready for Your Call
At Hammersmith Gas Engineers, we are always ready t​o answer your call. Whether it's a​ query about our services, a request for a gas leak detection, or an emergency call, we are here for you. We understand the anxiety that comes with suspecting a gas leak, and we aim to provide reassurance and expert assistance when you need it.
In conclusion, gas leak detection is a crucial service that every home and business in Hammersmith needs. With our skilled and experienced engineers, advanced technology, and dedication to customer service, Hammersmith Gas Engineers is the company to trust for all your gas leak detection needs.
FAQ
How long does it take to repair a gas leak?
The time it takes to repair a gas leak can vary, depending on the complexity of the problem. Our engineers will work as quickly and safely as possible to resolve the issue and restore your peace of mind.
Can you detect a gas leak without equipment?
It's possible to notice signs of a gas leak, such as the smell of gas, hissing sounds, or a sudden increase in gas bills. However, professional gas leak detection equipment is necessary for accurate and reliable detection.
Are your engineers certified?
Yes, all our engineers are Gas Safe registered. This ensures they have the necessary training and qualifications to work safely and competently with gas.
How often should I get my gas appliances checked for leaks?
We recommend having your gas appliances checked at least once a year. Regular inspections can help detect potential problems before they turn into a gas leak.
What should I do if I suspect a gas leak?
If you suspect a gas leak, call us immediately. Do not attempt to fix the problem yourself, as this could lead to a dangerous situation.
How quickly can you respond to a gas leak call?
We offer a 24/7 emergency service for gas leaks. As soon as you call us, we will dispatch our engineers to your location immediately. Your safety is our top priority.